2014-2015 BOARD



PRESIDENT
Carole Harlan, #44468

Home (302) 743-1360

VICE PRESIDENT
Regina
Cannelongo-Mahaney #58562

Home (302) 836-1576
<![if !supportLineBreakNewLine]>
CHAIRMAN OF THE BOARD

Randolph (Randy) K Manship
#61952

Home: (302) 684-3869
Work: (302) 945-0187
Work Fax: (302) 945-0975
<![endif]>
TREASURER

Richard (Dick) Howell #30268

Home: (302) 764-8439
Fax: (302) 764-8439
<![if !supportLineBreakNewLine]>
<![endif]>
SECRETARY
Lee Derr
#37138

Home: (302) 999-1359
WEBMASTER

Dave Mackenzie
#55956

Home: (302) 478-5615

ABOUT THE JCI SENATORSHIP
Being the highest individual honor in our organization, the JCI Senatorship is an award recognized throughout the world for persons who have made substantial contributions toward furthering the philosophy and beliefs of Jaycees. It is presented to the exceptional member or past member who has distinguished him or herself in many ways through outstanding service on a local, state or national level over an extended period of time. Senatorships are restricted to members or past members of at least five years standing (dues paid).

Download a Delaware JCI Senate Application PDF MS Office DOCX

Upcoming Events
Next Meeting
Our next membership meeting is scheduled for September 16, at 7pm, at the Chinese Buffet in Dover DE.
Upcoming National & Regional Events


MD Crab Feed
The Maryland JCI Senate are hosting their annual Crab Feed on
Saturday September 6
, in Westminster MD, at the home of Jimmy Harris.
Summer Social
On August 2nd, we celebrated our Summer Social at JP's Wharf in Bowers Beach, DE. The day was beautiful, and everyone enjoyed their lunch, after which we sat on the deck, enjoying drinks and conversation. A very nice afternoon!
On hand at the social were:
Carole Harlan
Regina and Patrick Mahaney
Dave Mackenzie and Alicia Smith
Dick Howell and Maryann
Randy and Sharlene Manship
Walt and Marbeth Szczerban
Tom Faulkner
Lee Derr
Steve Bufflap
Bob Outten
Click here for photos
Friendship Award
At the banquet during National Convention in Baltimore, the Delaware JCI Senate was proud to present our first Friendship Award to Joanne Green. Joanne has given support to her spouse Larry during his term as National VP from 1989 – 1990, and has attended numerous MAI Conferences spanning 1986 through 2013, as well as assisting Delaware and other states that have hosted conferences. She has attended numerous National Conventions (over a dozen) since 1979. Over the years, she has also lent support to the DE JCI Senate by participating in many Jaycee projects, including our largest Return the Favor project of working in the concession booth in support of the Delaware Jaycees at the Blue & Gold All-Star Game at the University of Delaware, from 1973 through 2014. Joanne is a Past President of the Wilmington Janecees 1978-1979; and chairwoman of multiple projects during that affiliation. During that time and since, Joanne has assisted the Wilmington Jaycees with numerous projects, including the Wilmington Christmas Parade, Zippety Zoo Days, and the Christmas Shopping Tour for Disadvantaged Children, Etc. She has, and continues to be, a great asset to the Wilmington Jaycees, the Delaware JCI Senate, and a genuine supporter of her husband. Please join us in celebrating this great lady, and welcome the newest Friendship Award recipient, Joann Green # 00056.

Click here for photos


2014 National Convention
The National Convention was held June 24th-29th in Baltimore, and the DE JCI Senate was well-represented. Our contingent included 16 Senators and guests. Quite a turnout for our small state! Among the many awards and presentations, Delaware was honored for achievements with the Presidential Sweepstakes by taking Third Place in the Fourth Quarter, and Second Place for Year-End. President Carole Harlan #44468 was also presented with the Presidential Award in appreciation for outstanding service as President of the Delaware JCI Senate. The convention was capped off by a picnic, sponsored by the USJCI Senate, for the Jaycees, who were having their own convention at a nearby location. It was a great opportunity to bond with the younger generation, forging new relationships and strengthening old ones.
Attending National Convention were:
Carole Harlan
Regina and Patrick Mahaney
Dick Howell
Lee Derr
Sandy and Hank Kolodner
Larry and Joanne Green
Randy and Sharlene Manship
Tom Faulkner
Walt and Marbeth Szczerban
Steve Bufflap
Jackie and Mark Grim
Jeff Lank and Tina Macko

Blue Gold Game
The 59th annual DFRC Blue/Gold Game was the gathering place on
June 21st
. The day was a little overcast, but that didn't stop the Delaware JCI Senate, as we once again lent support to the Delaware Jaycees by "Returning the Favor", and continued our proud history of manning our own booth at the concession stands! In total, 21 Senators and guests came out to support this worthy tradition. Fantastic turnout, and an equally successful day!
Participating this year were:
Carole Harlan along with granddaughter Claudia Morse
Regina and Patrick Mahaney, along with daughter-in-law Candi Mahaney and grandson
Nicholas Hickman-Mahaney
Dick Howell
Lee Derr
Larry and Joanne Green
Sandy and Hank Kolodner, along with grandson Jahmarre Woodyard
April DeBenedictus, along with granddaughter Jordan and her friend Logan Rogers
Randy Manship
Dave Mackenzie
Steve Bufflap
Mark Oller
Ann Weiford (past president of the Wilmington Jaycees)
And last but certainly not least:
Jackie Grim, Region II Vice President, and husband Mark Grim



Click here to see the photos

MAI Conference in Grand Island, NY

Here we are, back in the small wonder state, after venturing out to New York for the 2014 MAI Conference! The New York Senate hosted a fun-filled weekend and what a weekend we had! Eleven of us made the journey, and all had a great time. We made some group side trips on our own, some going over the border to Canada to see Niagara Falls and the wineries, and some staying in the states to see the falls from the American side and the casino. Others just doing their own thing… but the consensus was that everything was grand in Grand Island, NY! The highlight of the weekend came at the dinner on Saturday night, when our own Dick Howell was presented with the Dick Thomas Memorial Award for Outstanding Treasurer for Region II. We all know that he is a great treasurer, and has served us well for many, many years. But it is fantastic to have him honored for a job well done. Congratulations, Dick!
Click here for photos


Winter Board Meeting in Cocoa Beach FL!
We were well represented by Regina Cannelongo-Mahaney. She was there to accept the Presidential Sweepstakes Award for First Place in the Second Quarter! What an honor for our little state!


Delaware Jaycees State Convention
The Delaware JCI Senate continued the tradition of Return the Favor by helping the Delaware Jaycees State at their State Convention. We were joined by Jackie Grim, Region II Vice President, who helped us with judging for the state level Speak Up and Write Up competitions. Also, she and Patrick Mahaney participated in a debate against the Delaware Jaycees. They did not win (but in our hearts they did!). Senators attending: Carole Harlan, Regina Cannelongo-Mahaney, Patrick Mahaney, Lee Derr, Dave Parag (and spouse Judy), Dick Howell, Jeff Lank, Tina Macko, Steve Bufflap, and Mark Oller. A great day for fellowship and helping our Delaware Jaycees, and being with new as well as old friends.




Spamalot
The promise of spring made us turn our thoughts to a Spring Social. Eleven Senators and friends braved the threatening weather and traveled to New Jersey on March 2nd, to see "Spamalot", presented at the Collingswood Community Theatre. What a very funny show indeed! We all laughed so hard! NJ Senator Terry Seely was part of the very talented cast. Senators attending were Carole Harlan, Regina Cannelongo-Mahaney, Patrick Mahaney, Lee Derr, Dick Howell, Jeff Lank, Tina Macko, Sandy Kolodner, and Hank Kolodner. We were also joined by New Jersey Senate President Bob Friedlander and his wife Helen, Marcia Sheppard, and Shelby Wells. After the show, we all had dinner at a local Italian Restaurant. Another successful and happy day!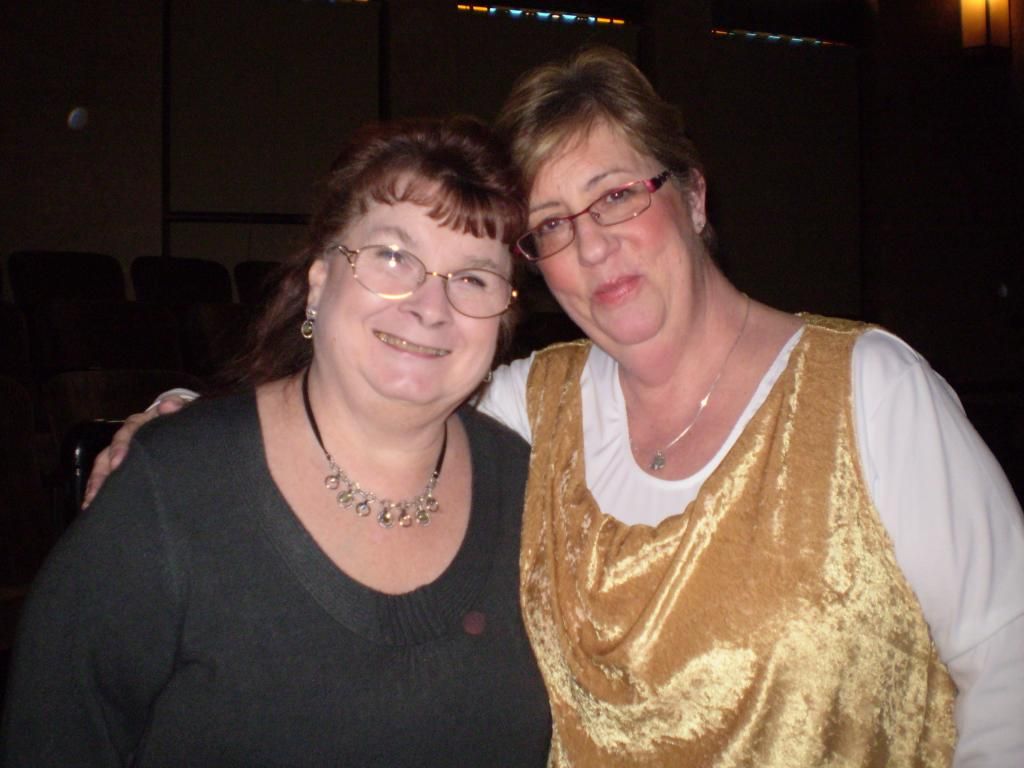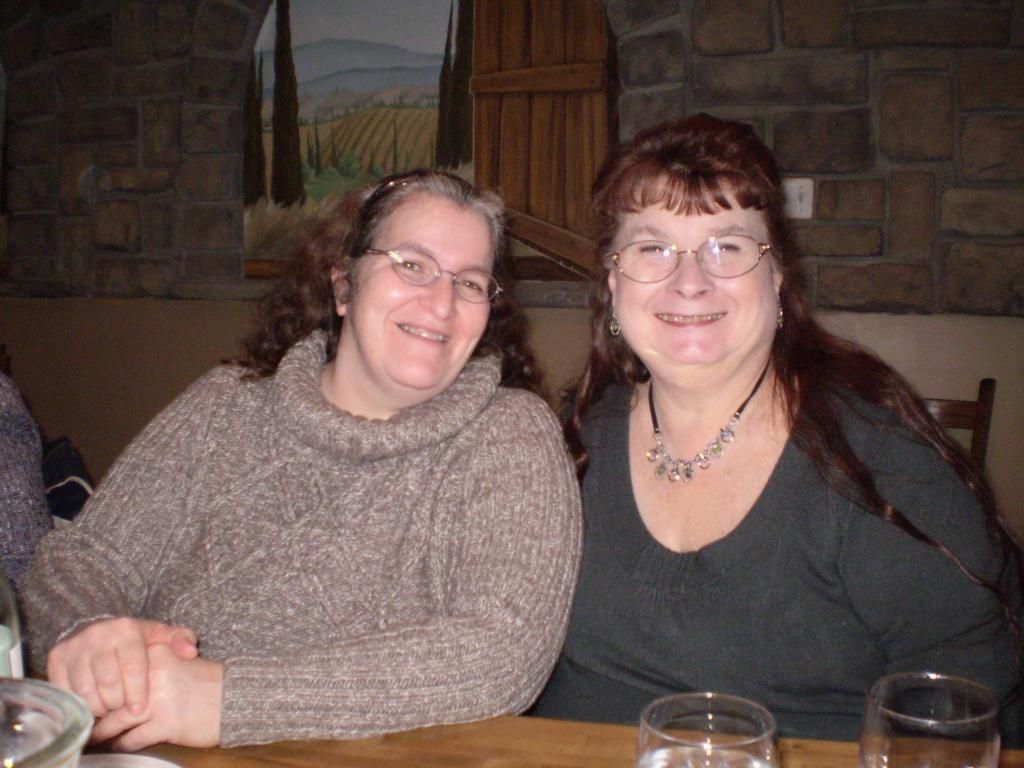 NOVEMBER 26 MEMBERSHIP MEETING
Our Membership Meeting was held on November 26th, and we had some very special guests! We were much honored to have National JCI President Larry Bohn and First Lady Ronnie Bohn in our fair state just for our meeting. Larry and Ronnie had just returned from Rio, and told us stories about their travels. It was really a great opportunity getting to know them better, and for him to see how the Delaware JCI Senate is still active, not only with their functions, but also in the activities of the Delaware Jaycees.

Click here for photos
WILMINGTON JAYCEES CHRISTMAS PARADE
The 50th Annual Wilmington Jaycees Christmas Parade was held on Saturday, November 30th in downtown Wilmington. The temperatures were chilly but the entertainment was lively and fun. Children, young and old, enjoyed the floats, antique cars, community groups, fire and police groups, cartoon characters, and large helium balloons. Of course, the star of the show is always Santa Claus, and elves collected "Letters to Santa" which will be answered by the Jaycees. Senator Mark A. Oller served as the Parade Director and Producer. Mark has been in this role since 2008 when he took over for long-time Director and fellow Senator, Larry Green. In addition to Mark and Larry, the following Senators were also on hand to help: Patrick Mahaney, Dave Mackenzie, Jeff Lank, Tina Macko, Bob Prost, and Chris Bell.
PA/MD HOLIDAY PARTY
On December 7th, a small group of Delaware JCI Senators traveled to Mechanicsburg, PA for the Annual PA/MD Holiday Party. Senators Melanie Angotti, Regina and Patrick Mahaney, and Carole Harlan joined the many Senators at the party, seeing old friends and making new ones. We had a wonderful time! We hope that next year, we will be invited once again, and that more Delaware JCI Senators will join us!

Click here for photos
LETTERS TO SANTA
The Delaware JCI Senate continued the tradition of Return the Favor by helping the Wilmington Jaycees with their annual project, "Letters to Santa". Delaware JCI Senate President Carole Harlan, along with Wilmington Jaycees Past President Ann Weiford and past member Judy Parag ( and wife of Senator Dave Parag), joined the Wilmington Jaycees at their clubhouse to answer the many letters, written by children, and collected at the parade. Each child received a handwritten response to their letter.

2013 HOLIDAY SOCIAL

We capped off the year 2013 by having our Annual Holiday Social, which was hosted by Chairman of the Board Randy Manship and his lovely wife Sharlene. While snow had been predicted and threatened to keep us at home, nineteen Delaware JCI Senators and spouses braved a storm (that never came!) and partied at the Manship's. Lots of food to be had, cameras flashed to record the occasion, and great fellowship all around.

Click here for photos
Attending the event were:

Randy and Sharlene Manship
Carole Harlan
Dick Howell
Regina and Patrick Mahaney
Tom Faulkner
Dave Mackenzie
Lee Derr
Kevin and Nancy Burdette
Larry and Joanne Green
Steve Stallone and son Mark
Bob Outten
MD WINEFEST

Regina Cannelongo-Mahaney, Sandy Kolodner and Carole Harlan also helped the MD JCI Senate with manpower for the Winefest on September 27th. Regina and Carole manned the exits, making sure that everyone leaving safely (no full glasses of wine!). Sandy helped out at the entrance booth. It wasn't all work and no play, though. We did get to stroll the grounds and sample some very tasty vintages! It was a lovely day, and one I am sure we will repeat.

Click here for photos


MD CRAB FEED

On Saturday, September 7th, the MD JCI Senate hosted their Annual Crab Feed. Attending from the Delaware JCI Senate was Carole Harlan, Regina Cannelongo-Mahaney, Patrick Mahaney, Sandy Kolodner, and Hank Kolodner. What a fabulous time we had! Definitely worth the trip. It was great seeing old friends and making some new ones. If you haven't been to one yet, you should plan on it next year. Fair warning, though…all first-timers are required to kiss the crab!

Click here for photos
West Virginia JCI Senate Steak Fry

Regina Cannelongo-Mahaney and Patrick Mahaney, along with grandson Nicholas attended the West Virginia JCI Senate annual Steak Fry at the home of JoAnn and Konrad Melkus on August 9 and 10. The weekend started with a dinner out on Friday evening with a few JCI Senate friends along with National President Larry Bohn and First Lady Ronnie Bohn at a local restaurant called the Mountaineer Family Restaurant in Clarksburg, WV. The following day of the Steak Fry, the weather could not have been more perfect. The food and JCI Senate friends were abundant!!! Many thanks to JoAnn & Konrad for their hospitality, and many thanks to all who kept Nicholas entertained while Pop-Pop played golf and Mom-Mom talked Senate business.

Click here for photos

Middletown Jaycees Fourth of July Parade 2013

Although some of the parade participants dropped out at the last minute with the threat of bad weather, the parade turned out to be a big success. The streets were crowded as the sun peaked through and parade went off without a problem. The Delaware Senate again Returned the Favor by being there in force to help with this project. At the last minute, Sandy Kolodner's grandson JahMarre Woodyard was asked to help carry the banner for the Everett Theater in the parade, and Jeff Lank asked Regina Cannelongo-Mahaney to march in the parade, along with 3 active Delaware Jaycees, and hand out flyers about joining the Middletown Jaycees.

Those Senators in attendance were:

Carole Harlan
Regina Cannelongo-Mahaney
Patrick Mahaney
Harry Kolodner
Sandy Kolodner and grandson JahMarre Woodyard
April DeBenedictis and granddaughter Jordan DeBenedictis
Lee Derr
Dick Howell
Tina Macko (Coordinator of the Parade)
Jeff Lank

Click here to see the photos


Welcome!
Please welcome our newest Delaware Senator Keith Pierce #71519, formerly from the Talleyville Jaycees. He was honored on Monday, November 26, 2012, at a special ceremony at Cafe Riviera in Talleyville, DE. See photo for all the Senators in attendance. We wish Keith the best and hope he will become an active member of our Senate organization.

Front Row: Ken Howell, Galen Keene, Keith Pierce, Walt Szczerban, Lee Derr, Steve Stallone
Second Row: Tina Macko, Dave Mackenzie, Carole Harlan, Bob Prost, Larry Green, Tom Faulkner, April DeBenedictis, Regina Cannelongo-Mahaney
Third Row: Jeff Lank, Dick Howell, Patrick Mahaney, Randy Manship, Jim Farley

Click here to see the photos
Shirts can be purchased at any location of your choosing (JC Penney store or catalog has the best selection of colors). Monograms by Trish in Bear, Delaware, (phone 838-0600) has our Senate logo information and does the embroidery of the logo with your name and Senate number.
Links
E-Mail The Delaware JCI Senate

<![if !supportLineBreakNewLine]> <![endif]>
JAYCEE CREED


We Believe:

That faith in God gives meaning and purpose to human life;

That the brotherhood of man transcends the sovereignty of nations;

That economic justice can best be won by free men through free enterprise;

That government should be of laws rather than of men;

That earth's great treasure lies in human personality;

And that service to humanity is the best work of life.


<![endif]> History of our Creed
Written by C. William Brownfield in 1946, the year 1996 was the golden
anniversary of the Jaycee Creed. Adopted by the US Jaycees and Jaycees
International, this simple statement of beliefs unites Jaycees around the
world in a bond of friendship and purpose. These 65 words have become the
third most important document in the lives of many, many people worldwide.
---
You are the
visitor to this page!
Webmaster - Dave Mackenzie #55956